Emergency Service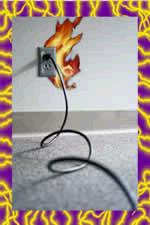 Available

Mount Vernon Electric LLC operates on your schedule by providing installations that are convenient to your company's operating needs 7 days a week. Furthermore, what business hasn't had a power emergency? Emergencies can happen anytime and can be as harrowing as a natural disaster, as random as a thunderstorm, or as surprising as a power company electrical failure.

Emergencies caused by power outages can take many forms and critically affect businesses in a variety of ways.
Mount Vernon Electric LLC
understands how dependent your business operation is to its electrical power and data systems and we can provide you with 7 day rapid response service during these critical events and get you back on line quickly.

Call Mount Vernon Electric LLC Today For All Of Your Electrical Needs
360-540-0996

Mission Statement
"It is our mission to provide our clients with a quality of workmanship and reliable service through safe work practices and experienced proven procedures."